Making a book - The Atlas of Design
November 29, 2016
I've been an assitant editor and editor for the Atlas of Design for nearly 4 years. I was extremely lucky to have piggy-backed on the work of Daniel Huffman and Tim Wallace for Volume 1. The foundation they laid set a bar higher than most expected. They gathered the interest, had a budget approved, and sold 1600 books over the course of two years.
I was asked to be an editor with Daniel for Volume 2 a year later after Tim stepped down. This time, in it's most basic form, is when I realized being "detail oriented" was not a line I could confidently add to my resumé. Daniel pours his heart and soul into his work, the Atlas just a single node in what is an extraordinary portfolio. With Volume 2, he converted the Atlas from a single project into a respected series showcasing excellent cartography around the world. As is now custom for the Atlas, each editor serves a two-volume term. Daniel stepped down last year to take on a more Administrative role with NACIS and Marty Elmer stepped in.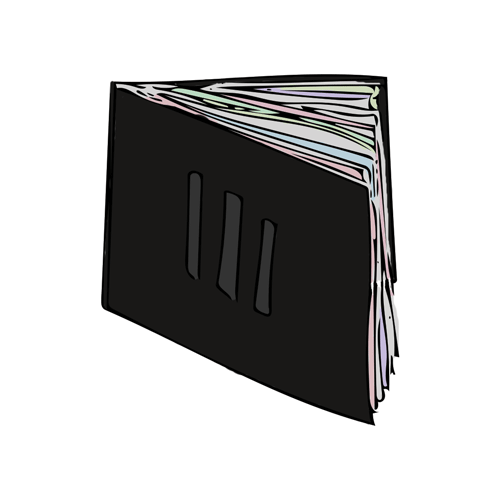 Editing the Atlas of Design has been one of my biggest challenges.
Typically when I'm considering a project "final" that doesn't mean I can't change it later. A website can be fixed within minutes of realizing an error. Typos can be subdued, images can be re-optimized, even opinions can be revoked. But when it comes to sending a giant envelope of proofs for a book to be printed nearly 1000 times over, that's finite. Any little blip, forgotten umlaut, incorrectly converted CMYK image, or missing period lives forever.
Designing the Atlas isn't all about tweaking margins in InDesign and looking at pretty maps, though. The Editors handle communications & social media, designing & maintaining the website, creating a submission platform, creating a judging platform, communicating with individual contributors about their maps and commentary, writing release forms to get the rights to print the maps, coordinating with the printer about materials & reviewing proofs, writing budget requests for NACIS, handling warehousing & fulfillment (until recently for every single book, manually), and generally hoping that the ground doesn't crumble beneath our feet.
When working on the Atlas, I swing back and forth between editing order details in spreadsheets to sending tweets to encrypting AWS credentials to properly talk to DynamoDB for the judging platform. Making a book isn't just about printing the pages, it's about conducting and distilling an impressive amount of information into what happens to be a 98 page book. Each contributor's map means a whole lot to them, and we have to give our whole selves to each and every one.
Volume 3 went on sale last month with 900 copies in the first run. The third volume has been picked up by National Geographic, WIRED, and a few other journals & blogs. The response has been fantastic. In the coming months I have a large task of documenting the 4+ years of decisions we've made in order to build a knowledge base for future editors. Interested in helping the Atlas of Design? Contact us at atlas@nacis.org!
⤎ back to posts